MAINPAGE (JAN – APR 2013)
terry home | course outline | PBL details
- – -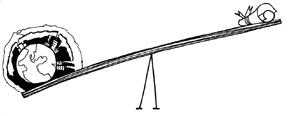 WELCOME!
General details for ASIC200 such as office hours, philosophy, grading, due dates can be found in the course outline link.
This page aims to collect concurrent pertinent info regarding the weekly lectures. This includes the pre-reading assignments, copies of Dave and Allen's lecture notes, further reading, interesting links, assignment/scheduling reminders. In other words, a good place to bookmark, and check back at least once a week.
Note that we will be using a twitter hashtag for community networking. "#ASIC200" We will ask that everyone participate in this activity, so do please sign up an account at twitter.com (You can even use an anonymous name if you prefer).
- – -
COURSE TIMELINE/NOTES
- – -
APRIL 19, 2013 (7PM at HEBB 100)
Sample exam questions can be found here.
- – -
MARCH 21, 28, APRIL 4, 2013
LAB ROTATIONS:
See this link for information on reflection essay.
- – -
08. MAR 14, 2013
Personal Genomics Humanities Lecture Continued: AS Notes | AS slides
"So
 this 
week 
was 
all 
about 
examining
 just 
a 
few 
examples 
of 
how 
the
 complexity 
inherent 
in 
the 
relationship between
 genetics 
and 
human
 society 
can 
play 
itself 
out. 
I 
started
 with 
a 
focus 
on 
the 
individual 
level,
 because there 
are 
obviously 
so 
many 
important 
issues 
at 
stake…"
NOTE: LAB ROTATIONS DURING MARCH 21, 28, APRIL 4.
Essentially, you should have already signed up for one of the above dates. If you've forgotten which day you're coming to, please email Dave (db at mail dot ubc dot ca) to figure this out. Please don't come to a date that you haven't signed up for, as each day is pretty much filled. In the same vein, you ONLY need to attend the one lab day (the other days are basically a break!)
For the lab, you'll need to revisit this reading on replication (http://popperfont.net/2011/09/05/breakfast-of-champions-does-replication/), and try your best not to chew gum or eat anything acidic beforehand (like fruit). We'll be doing a DNA fingerprint experiment looking at your own genome (from cheek cells), and I figure that the session should take about 2.5 hours or so.
Note that your FAQs are due this thursday (the 21t). You can drop them off anytime on thursday at my mailbox (on the 3rd floor by the receptionist deck at the Michael Smith Building). Alternatively, we can collect during our office hours (4:30 to 5:30pm) in the multipurpose room by the foyer. We'll also have one of the Dave's manning the lab around 6ish to collect FAQs. Please try not to hand it off during the lab (say after 6:05 or so, as we'll be kind of busy).
Finally, we'll put up some sample exam questions in the coming week. Stay tuned!
- – -
07. MAR 7, 2013
Personal Genomics Humanities Lecture: AS Notes | AS slides
"… stressed how the personal genomics issue is embedded in a larger set of issues related to microbiology and biotechnology in general and genetics in particular. A few examples of the relevant interfaces between the sciences and the arts on the genetics front include:
• Medicine (genetic testing, gene therapy, cloning, pharmaceuticals)
• Health care (practices, policies)
• Industry (chemicals, energy) • Agriculture (GM crops/food)
• Legal and regulatory systems (court decisions, government legislation)
• Domestic politics (rights, minority groups)
• International/Global contexts
The conclusion of Dave's science section of the personalized genomics section.
DN notes | DN slides
[1] What did the Human Genome tell us?
[2] Looking at SNPs (single nucleotide polymorphisms)
[3] Let's just sequence everyones genome! (Personal Genomics!)
[4] Speed and cost benchmarks in Next Generation Sequencing.
[5] Personalized Medicine.
Some interesting links (just because).
In case you have an extra $9000 lying around – Illumina personal sequencing.
Human Genome Project papers – public versus private
- – -
06. FEB 28, 2013
Today, we started the unit on personalized genomics.
DN notes | DN slides
[1] Some context and basic definition of personalized genomics.
[2] Some DNA basics.
[3] How exactly does the code lead to phenotypes.
[4] Molecular biology! (Specifically, DNA replication, gel electrophoresis, and Sanger Sequencing)
[5] DNA sequencing was good at a few things first (i.e. sequencing little bits at a time, and then amalgamating it all = snapshot of organism)
[6] Screw it… why not just sequence an entire genome of a single sample/organism.
Some interesting links (just because).
Breakfast of Champions does Replication
A MONK'S FLOURISHING GARDEN: THE BASICS OF MOLECULAR BIOLOGY EXPLAINED
Don't forget to start thinking (and writing) your FAQ (due March 21st). Here are some to give you a sense of what we're looking for – FAQ examples. Keep in mind, however, that there is also a creative component – sometimes, like most of the ones highlighted above, an FAQ will "incorporate" this; more often, however, this is done as a separate piece. Overall, however, marks are based on good information, a reasonable mix of science and humanities, good writing, good engagement, and all backed up diligently by evidence (i.e. don't forget your primary resources and references!). The creative element is also worth marks, but is actually quite a small part of the total mark. See FAQ requirements at the bottom of this page for full details. Good luck!
- – -
05. JAN 31, 2013
Note the new PBL link at the top (or you can click here)
[1] Climate Change Humanities Lecture Part 2: Allen's Slides | Allen's Notes
- – -
04. JAN 24, 2013
[1] Climate Change Negotiations Simulation.
3 hour session simulating the Copenhagen COP15 Conference, whereupon students role played as delegates for one of 8 groups – AOSIS, BRAZIL, CHINA, COP (DENMARK), EU, INDIA, JAPAN, US. Notes of final agreement reached (via COP delegate – pdf) Thanks Simran!
As well, keep in mind that there is a lab/simulation reflection due. Details are as follows:
You must submit a one-page double-spaced written essay reflecting on the outcomes and process of the social science lab. This assignment is worth 5% of your course grade. Following negotiation, contemplate the outcome. If the simulation reached agreement, think about how strong an agreement you were able to achieve toward preventing dangerous climate change. Also consider what prevented reaching a stronger agreement. If the simulation did not reach agreement, consider what prevented reaching agreement. In a one page double spaced reflective essay, discuss the following questions:
• What constraints in frustrated/limited group efforts to reach agreement?
• Were the constraints political, economic, scientific, or other?
• Could those constraints be changed?
• If so, what would be required to change them?
Your written reflection is due in class the following week.
- – -
03. JAN 17, 2013
[1] Tour of the consequences of knowing the science of climate change. This includes a look at current human behaviour and challenges as to why we can't meet suggested benchmarks. This also includes a summary of a variety of scientific endeavours that: (i) help society obtain fossil fuel sources from technologically challenging places; (ii) consider carbon sequestration strategies (biochar, forestry, plankton blooms via iron); (iii) include a brief synopsis of pros and cons of nuclear energy; (iv) seek out renewable energy sources in the hopes of breaking grid parity (solar, wind, geothermal, etc); and (v) attempt to adjust solar radiation levels that linger in the troposphere (albedo, sulphuric spiking of atmosphere, etc). The concept of "geoengineering" also surfaced in this lecture. NOTE: no material from this lecture will be on exam (although much of it would be great stuff, if you're stuck for an FAQ topic!)
[2] Climate Change Humanities Lecture Part I: Allen's Slides (155k pdf) | Allen's Notes (100k pdf)
"Climate change is a challenge for human society on many levels, and these are concerns and issues raised frequently in the social sciences and humanities. There is a vital humanistic component to climate the change issue, both in terms of its origins (how we got here) and mitigation and adaptation strategies (how do we get out of here). "
DO NOTE: that the Jan 24th class will involve an international climate change negotiation simulation, and that there will be a commentary assigned to this task.
- – -
02. JAN 10, 2013
Climate Change Science Lecture: Dave's Slides (15Mb pdf) | Dave's Notes (3.1Mb pdf)
General Organization of lecture:
[1] Laying down a few facts: (i) It's getting hotter, (ii) CO2 levels are going up (and it's our fault), (iii) CO2 absorbs heat energy (greenhouse gas).
[2] Hypothesis #1: Temperature change is primarily caused by CO2. i.e. not just a correlation. We know this because we can calculate the effects of the CO2 we emit into the atmosphere.
[3] Hypothesis #2: Using modelling techniques (which are ultimately based on mathematical representations of physical laws), we can make predictions of future outcomes. Modelling can also provide us with targets to aim for.
[4] Close with some slides on why it's been difficult to meet these targets (at least from an individual level).
- – -
01. JAN 3, 2013
Introduction and course logistics – link
ZOMBIE GAME!
*Allen's section. slides | notes (pdf files)
*Dave's section. "Unicorn anecdote".  Reading – please read the five parts of this. (pdf also available)
*Note that neither section will be examinable.
- Do check out the course readings for the Climate Change unit (scroll down in the course outline). It's not crucial that you read it all before the lectures start, but definitely do check them out before the unit is up.
- Do set up a twitter account, so that you can contribute to the #ASIC200 twitter feed. This will be the best place to check out links on things mentioned during class, as well as other interesting things to read. We're hoping that everyone provides at least one good link per week (think of it as a one stop microblog on global issues), and that it can also act as a channel where folks in the class can interact with each other (and to Dave and Allen) by sending out ideas or questions. From a utility point of view, twitter is most useful as a mechanism to get info from the people you've selected to follow (this could be your buddy, somebody that inspires you, a particular news agency, politician, etc), and to get this info in real time (it can also be awesome during conferences or events generally). However, it's also commonly used as another platform for social media – if you're thinking of doing that, you should maybe check out this great (and amusing) etiquette guide. If you get into it, we also suggest using some free software (like tweetdeck orhootsuite) to help you better organize your twitter activity.
…