Note that ASIC200 will be returning in the 2015/2016 academic year.
Archived below is the detail syllabus of the course as it occurred during the 2013/2014 academic year. Whilst the course content will stay relatively similar (an interdisciplinary look at climate change and genomics in particular), the course format is slated to change significantly. In particular, we are working on producing a number of videos, that allow us more class time for discussion, as well as the flexibility to devote hours to a new class assignment.  This assignment is going to be pretty innovative (we think), and fun – essentially, we're working on creating a structure where students are asked to design a "Table Top Role Playing Game" system whereby players take on the role of archetype characters set in a future based on realistic projection of climate change and genomic technologies.
Anyway, please take a look around, and see if this course looks interesting to you. Essentially, however, we find that students do really enjoy this course and appreciate being able to look at topics they commonly cover, but from other academic lenses. More so, since the student happens to receive their elective credit for being a part of this (i.e. science students get their arts credit, and arts students get their science credit).
In any event, if you have any questions, please do not hesitate to contact Dave Ng at db at mail dot ubc dot ca.
– – –
MAINPAGE (JAN – APR 2014)
– – –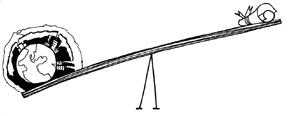 WELCOME!
General details for ASIC200 such as office hours, philosophy, grading, due dates can be found in the course outline link.
This page aims to collect concurrent pertinent info regarding the weekly lectures. This includes the pre-reading assignments, copies of Dave and Allen's lecture notes, further reading, interesting links, assignment/scheduling reminders. In other words, a good place to bookmark, and check back at least once a week.
Note that we will be using a twitter hashtag for community networking. "#ASIC200" We will ask that everyone participate in this activity, so do please sign up an account at twitter.com (You can even use an anonymous name if you prefer).
Tweets about "asic200"
– – –
COURSE TIMELINE/NOTES WILL BE PRESENTED AS WEEKS PROGRESS
(Details below pertain to pre-reading for each class unless otherwise noted)
– – –
YOUR ALU EXPERIMENT DATA IS NOW AVAILABLE.
Details can be found below. It looks like a few didn't get a good read on their sample, but, oh well, that isn't necessarily a strange thing when doing experiments. Click on the image to see the larger version.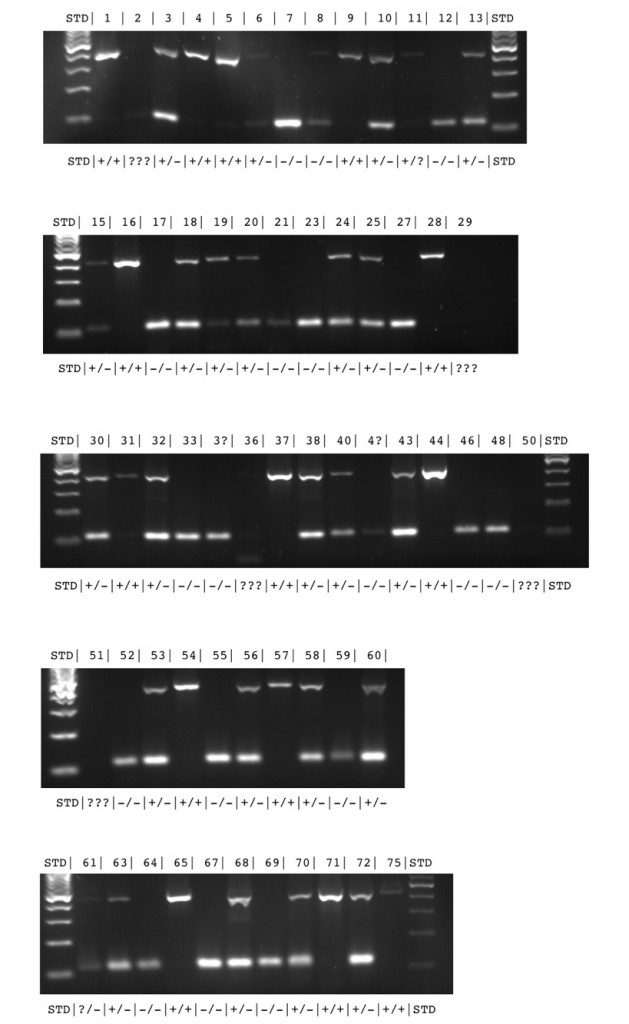 Sample Exam Questions
Note that the exam will be held on April 14th at 7pm at Woodward 4. Details on what to expect and some sample questions can be found here.
– – –
Session 11: (March 27th, April 1st, April 3rd)
Polymerase Chain Reaction Lab Session
Dave's Notes (130k) | Dave's Slides (8Mb)
These notes go over the lab, as well as put to paper the descriptions of the polymerase chain reaction and gel electrophoresis (both molecular biology techniques that will be fair game on the final exam).
Note that on monday/tuesday, we'll also be releasing some old exam questions, as well as a general description of how the exam is structured – stay tuned at this space.
Finally, with the lab comes a reflective essay assignment. This is worth 5% of your grade, and details are below.
THE PCR LAB was intended to show you how molecular biology is, at its heart, fairly straightforward to do (see this below for information about the lab – lecture, etc), whilst being capable of generating some very weighty data. For this lab commentary, I'd like you to comment on the two queries presented below. You can write informally if you'd prefer, but we are looking for a relatively well thought out response (somewhere in the 300 to 500 word range for each). Ideas are strongly encouraged. Please send your answer to ASIC200@gmail.com (please use "PCR" as the subject heading). We'll do our best to reply to confirm receiving your email, but you may actually just receive your mark a week or so after you submit. Note that this assignment is due by midnight one week after your lab date (note that one need not fully get the mechanics of PCR to do this assignment).
1. It was important to stress that the experiment we did in the genetics lab aimed at looking for a genetic element with no real consequence. However, the methodology (PCR) can very easily be adapted to look at something of significant consequence – i.e. a diagnosis of a genetic disorder like Huntingtons (a fatal and nasty neurodegenerative disease). What type of ethical situations come to mind when an individual is put in the position of getting one of these genetic tests done.
2. If the opportunity presented itself, would you get one of these tests done? Why or why not?
– – –
Session 10: (March 20th)
Personal Genomics Humanities Lecture Part 2
Allen's Notes (180k) | Allen's Slides (290k)
"So
 this 
week 
was 
all 
about 
examining
 just 
a 
few 
examples 
of 
how 
the
 complexity 
inherent 
in 
the 
relationship between
 genetics 
and 
human
 society 
can 
play 
itself 
out. 
I 
started
 with 
a 
focus 
on 
the 
individual 
level,
 because there 
are 
obviously 
so 
many 
important 
issues 
at 
stake…"
NOTE: LAB ROTATIONS DURING MARCH 27, APRIL 1, APRIL 3.
Essentially, you should have already signed up for one of the above dates. If you've forgotten which day you're coming to, please email Dave (db at mail dot ubc dot ca) to figure this out. Please don't come to a date that you haven't signed up for, as each day is pretty much filled. In the same vein, you ONLY need to attend the one lab day (the other days are basically a break!)
For the lab, you'll need to revisit this reading on replication, and try your best not to chew gum or eat anything acidic beforehand (like fruit). We'll be doing a DNA fingerprint experiment looking at your own genome (from cheek cells), and I figure that the session should take about 2.5 hours or so.
Note that your FAQs are due this thursday (the 27th). You can drop them off anytime between 8am and 4:30pm on thursday at my mailbox (on the 3rd floor by the receptionist deck at the Michael Smith Building). Alternatively, we can collect during our office hours (4:30 to 6:00pm) in the multipurpose room by the foyer. Finally, we'll also have one of the TA's holding the fort around 5:45ish to collect FAQs in the multipurpose room. At this point, the marks for the PBLs will also be made available in the multipurpose room. Note, if you're participating in the lab on this day, please make sure you're not late for the lab at 6:00 by getting held up with the FAQ and PBL stuff (as we'll be kind of busy).
– – –
Session 9: (March 13th)
Personal Genomics Science Lecture Part 2
Dave's Slides (20Mb) – note that these are for both Part 1 and 2 given that Dave's last slide pics were too small!
Today, Dave went over a number of molecular biology techniques. Note that in terms of your exam, you need to understand replication, gel electrophoresis, and the polymerase chain reaction. Required content on replication is found in the reading link. Information on gel electrophoresis and the polymerase chain reaction will be further covered during the lab (at which point, I'll also release the notes proper).
Note that Sanger Sequencing and Illumina Next Generation Sequencing were also covered but are not required for the exam. If you'd like to learn more about these two techniques, do see this Sanger animation, and this Illumina video. Note: both are pretty technical but worth a look see.
Personal Genomics Humanities Lecture Part 1
Allen's Notes (90k) | Allen's Slides (130k)
"… stressed how the personal genomics issue is embedded in a larger set of issues related to microbiology and biotechnology in general and genetics in particular. A few examples of the relevant interfaces between the sciences and the arts on the genetics front include:
• Medicine (genetic testing, gene therapy, cloning, pharmaceuticals)
• Health care (practices, policies)
• Industry (chemicals, energy) • Agriculture (GM crops/food)
• Legal and regulatory systems (court decisions, government legislation)
• Domestic politics (rights, minority groups)
• International/Global contexts
– – –
Session 8: (March 6th)
Personal Genomics Science Lecture Part 1
Dave's Slides (2.6Mb) | Dave's Notes (0.2Mb)
HOMEWORK: Please read "Breakfast of Champions Does Replication" (link). This is really important for being able to follow along in next week's lecture.
Today, we started the unit on personalized genomics.
[1] Some context and basic definition of personalized genomics.
[2] Some DNA basics.
[3] How exactly does the code lead to phenotypes.
[4] Molecular biology! (Specifically, DNA replication, gel electrophoresis, and Sanger Sequencing)
[5] DNA sequencing was good at a few things first (i.e. sequencing little bits at a time, and then amalgamating it all = snapshot of organism)
[6] Screw it… why not just sequence an entire genome of a single sample/organism.
[7] Better ways to sequence faster and cheaper and so here we are…
Some interesting links (just because).
A MONK'S FLOURISHING GARDEN: THE BASICS OF MOLECULAR BIOLOGY EXPLAINED
Human Genome Project papers – public versus private
Some genetics humour: Congratulations! Your Ineffectual Genetic Test Results Have Arrived!
Don't forget to start thinking (and writing) your FAQ (due March 27th). Here are some examples to give you a sense of what we're looking for – FAQ examples. Keep in mind, however, that there is also a creative component – sometimes, like most of the ones highlighted above, an FAQ will "incorporate" this; more often, however, this is done as a separate piece. Overall, however, marks are based on good information, a reasonable mix of science and humanities, good writing, good engagement, and all backed up diligently by evidence (i.e. don't forget your primary resources and references!). The creative element is also worth marks, but is actually quite a small part of the total mark. See FAQ requirements at the bottom of this page for full details. Good luck!
– – –
Session 6/7: (Feb 13th and 27th)
Class time to work on PBLs
– – –
Session 5: (Feb 6th)
Climate Change Humanities Lecture Part 2
Allen's Slides (0.2Mb pdf) | Allen's Notes (0.2Mb pdf)
Don't forget to come ready for the 1st PBL session next week! (PBL link). Please email Dave or Allen if you were away and didn't sign up for one of the PBL sessions.
– – –
NOTE: (Feb 1) PBL scenarios are now open for viewing. (link) Please have a look at the PBLs over the first part of the week, and come ready to sign up for one Thursday before the Feb 6th class.
– – –
Session 4: (Jan 30)
Climate Change Negotiations Simulation.
2.5 hour session simulating the Copenhagen COP15 Conference, whereupon students role played as delegates for one of 8 groups – AOSIS, BRAZIL, CHINA, COP (DENMARK), EU, INDIA, JAPAN, US.
Notes of final agreement reached (via COP delegate – see summary pdf) – apparently, an agreement was announced, but according to our records, it's not quite there (US did not agree to "binding" for developing countries – unless we wrote it down incorrectly). Anyway, if anyone from the US team can clarify this, then that would be great!
As well, keep in mind that there is a lab/simulation reflection due. Details are as follows:
You must submit a one-page double-spaced written essay reflecting on the outcomes and process of the social science lab. This assignment is worth 5% of your course grade. Following negotiation, contemplate the outcome. If the simulation reached agreement, think about how strong an agreement you were able to achieve toward preventing dangerous climate change. Also consider what prevented reaching a stronger agreement. If the simulation did not reach agreement, consider what prevented reaching agreement. In a one page double spaced reflective essay, discuss the following questions:
• What constraints in frustrated/limited group efforts to reach agreement?
• Were the constraints political, economic, scientific, or other?
• Could those constraints be changed?
• If so, what would be required to change them?
Your written reflection is due in class the following week.
– – –
Session 3: (Jan 23)
Climate Change Science Lecture 2: The IPCC science competition (sort of)
(Dave's Slide's (2.7Mb pdf)) | Dave's Notes (0.1mb pdf)
Tour of some of the IPCC statement pronounced in the AR5 SPM. This was done via a competition designed to highlight various elements, as well as provide an opportunity to discuss some of the more prevalent science concepts not covered in the previous lecture.
Climate Change Humanities Lecture I:
(Allen's Slides (0.2Mb pdf) | Allen's Notes (0.1Mb pdf) )
"Climate change is a challenge for human society on many levels, and these are concerns and issues raised frequently in the social sciences and humanities. There is a vital humanistic component to climate the change issue, both in terms of its origins (how we got here) and mitigation and adaptation strategies (how do we get out of here). "
DO NOTE: that the Jan 30th class will involve an international climate change negotiation simulation, and that there will be a commentary assigned to this task. Email Allen if you missed today's class as you will need to be assigned a "country."
– – –
Session 2: (Jan 16)
Climate Change Science Lecture 1: Dave's Slides (2.5Mb pdf) | Dave's Notes (3.3Mb pdf)
General Organization of lecture:
[1] Laying down a few facts: (i) It's getting hotter, (ii) CO2 levels are going up (and it's our fault), (iii) CO2 absorbs heat energy (greenhouse gas).
[2] Hypothesis #1: Temperature change is primarily caused by CO2. i.e. not just a correlation. We know this because we can calculate the effects of the CO2 we emit into the atmosphere.
[3] Hypothesis #2: Using modelling techniques (which are ultimately based on mathematical representations of physical laws), we can make predictions of future outcomes. Modelling can also provide us with targets to aim for.
[4] If we support the above statements (and hopefully, I've convinced you towards that end), then the IPCC represents a scientific consensus attempt at defining the current and future outcomes related to climate change. i.e. go read it now, with this background knowledge in hand.
– – –
Session 1: (Jan 9) Administration and Overview of Global Issues
"Global" as a scientific, social science, and humanities concept.  Also a bit about zombies (with mention of using philosophy, baking, sarcasm, and references to perogies to combat and survive a zombie apocalypse).
– Allen's lecture notes (link) and slides (link).  Dave's slides (link) and related reading. ("A Tangential Scientific Method" link).
Next week, we are starting the science lectures on climate change.  For pre-reading, take a peek at the three pieces below.  Note that it's best to do a surface reading for now, as the lectures will clarify many of the concepts mentioned (the IPCC report in particular).  After the lecture, it would be good to reread the IPCC report to make sure that it all makes sense.  Note that for examination purposes, content related to lectures (except where noted) and the IPCC report will be examinable.  However, in the case of the IPCC AR5, this is not from a memorization point of view, but rather in terms of being able to comment intelligently when addressing some of its statements (using the scientific concepts described in the lectures).
Reading One: Browse and familiarize yourself with the IPCC website located at: http://www.ipcc.ch/index.htm and read the AR5 "Summary for Policymakers" located at: http://www.climatechange2013.org/images/uploads/WGI_AR5_SPM_brochure.pdf
Reading Two: Executive Summary, The Emissions Gap Report 2013. A UNEP Synthesis Report. The United Nations Environment Program, 2013. Available at: http://www.unep.org/publications/ebooks/emissionsgapreport2013/
Reading Three: Anthony D. Barnosky, et. al., "Approaching a state shift in Earth's Biosphere," Nature, Vol. 46 (7 June 2012). 52-58. Available at: http://www.nature.com/nature/journal/v486/n7401/full/nature11018.html (get PDF) Note: access via library.ubc.ca and sign in your CWL – then search journals for Nature to gain entry to institutional access.